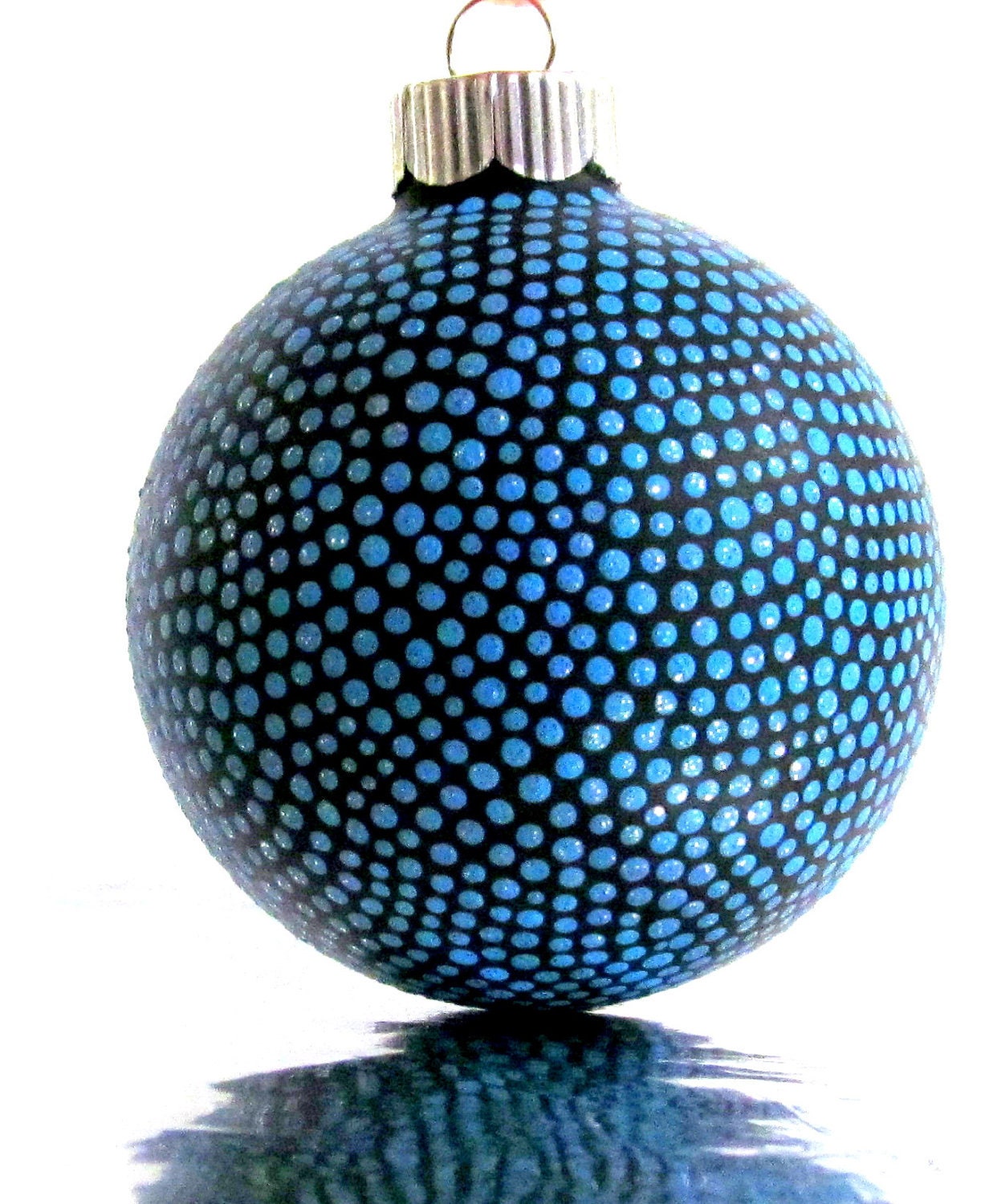 Who remembers the zipping sound of a dot matrix printer as it advanced line by line? I am amazed at the incredible art created one tiny dot at a time I discovered at
PearlesPainting
on etsy. There are no zipping sounds in this self-taught painter's studio as she precisely places each dot. Swirls, waves, and arches appear as I gaze at the dots Pearle has patiently painted on Christmas balls. Each of her ornaments is a unique work of art, waiting to grace your tree for many years. What an unexpected treat one of her Christmas decorations would make. You will be remembered each year it hangs on their tree!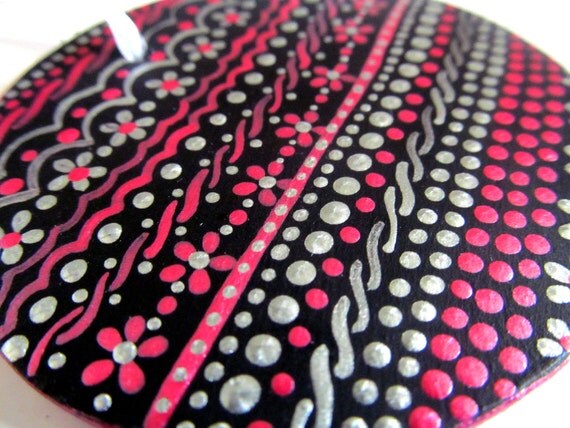 Pearle loves to create beautiful works of art and embellishes pepper mills, vases, chairs, salt and pepper shakers, creating designer, one-of-a-kind works of art. Some of her designs are available on small canvases or bits of wood for year round display. Next to the dots, I find her leaf designs to be captivating. She also has a line of hand painted designer jewelry; a delightful array of necklaces, pendants, and earrings. Be sure to see the delicate butterfly earrings, which were inspired by her daughter. Pearle has walnut and egg ornaments too, so take a peek down the aisles and be amazed at the wonders she has been working on.
Pearle paints with pinpoint accuracy in Massachusetts, ships internationally, and is found on
Facebook
. Find more by this prolific painter on her
blog
. She is a true kindred spirit and passionately believes in recycling/upcycling, breathing new life into rescued materials. If anything sits still for too long, this inspired artist is likely to give it a pointed makeover!