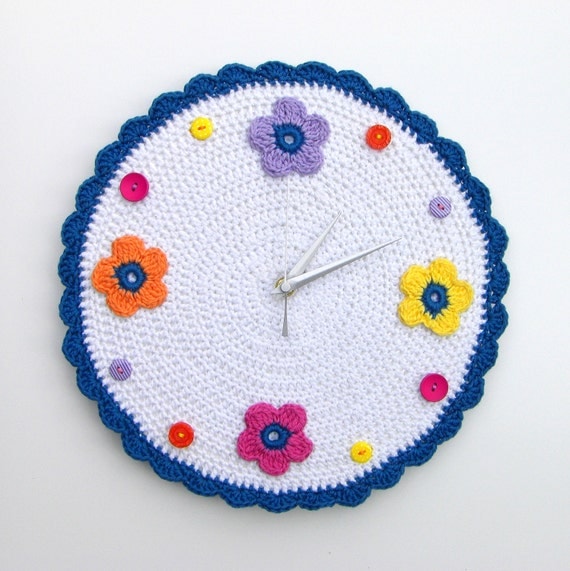 Hard to believe, I've been hunting Discovered Treasures for 2 years now. Each week I present an array of amazing artists, unexpected creations, and intriguing art forms. I believe these talented artists deserve a wider audience, and I'm happy to report page views now average 80 a day from a wonderful international audience. Feel free to post my beautiful Discovered Treasures blog badge, designed by Mary from
WingsDove
, wherever you'd like to share these truly unique finds.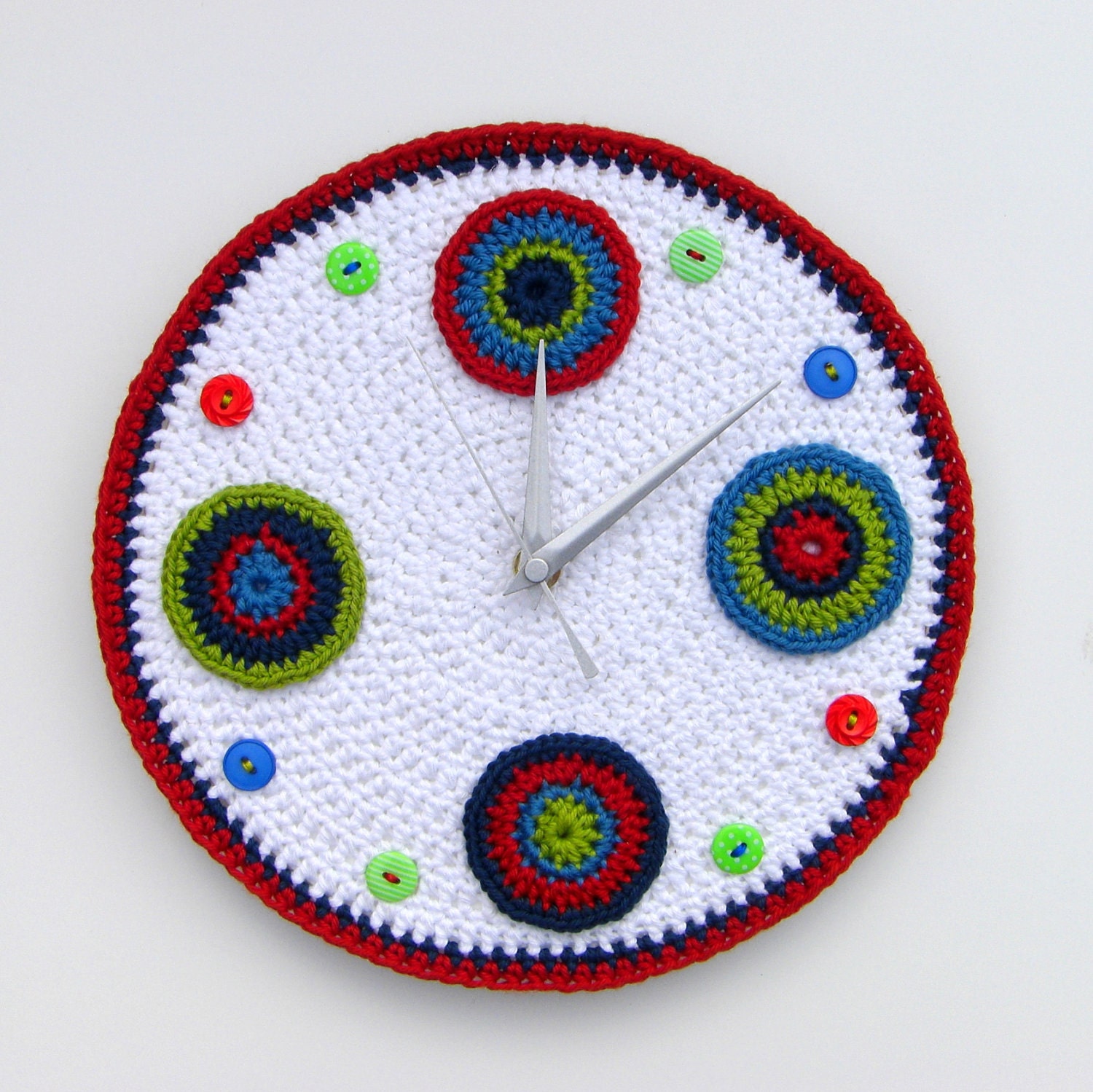 Without further ado, I would like to introduce a unique, self taught treasure, Natasja, from
CrocheTime
on etsy. I haven't picked up my lonely hook in quite a few months, but never would have thought of a clock face. I envision Natasja's charming wall clocks perfectly placed in a nursery, crafting room, or any creative space. A true lover of color, she says you won't find black in her yarn stash.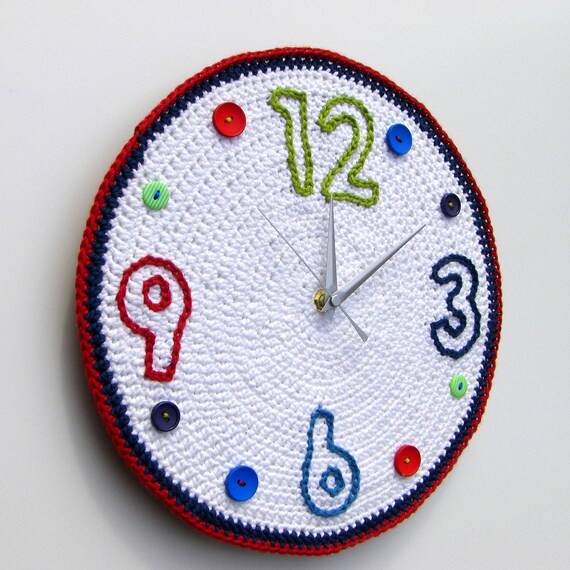 Natasja starts the clock in England, ships internationally, and can be found on
Facebook
. Drop by her
blog
for more insight into her creative process, and follow this gifted lady's crocheting journey down the twisted path of discovery. If you would like to hook one yourself, she has a pattern in American English available with four different edgings. Remember, there is a difference between British and American crochet terms, and you may need to translate the instructions using the key she provides before getting started.
Are you ready for another year of treasures?