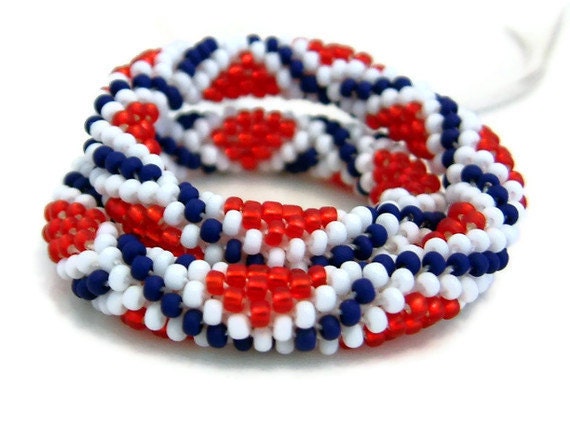 I almost called this post 'The Beaded Snake' as that is what came to mind when I first saw one of Nona's necklaces at
Lanmom
on etsy. Wondering how they are made, I was surprised to find that individual strands of beads are crocheted together forming these wonderful patterns. This artist's true passion for crochet is quite evident in the variety of her shop's hooked offerings.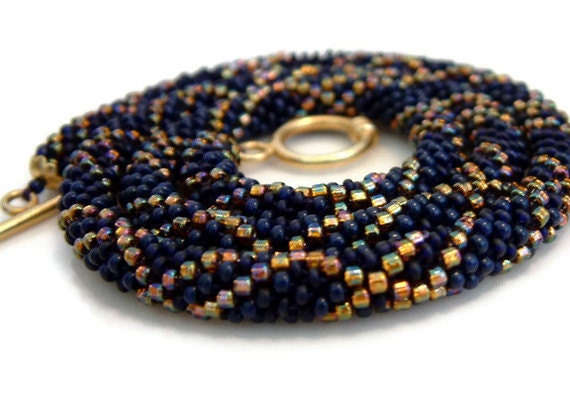 Nona takes some pretty snaps, and I did a double-take on her photo of a well watered red raspberry to make sure it wasn't a beaded double. She also has a line of retro bracelets, and it's nice to see another innovative soul using pop caps. Her hand is in macramé and card making too. Nona must have a 'Got to try this list' as long as mine.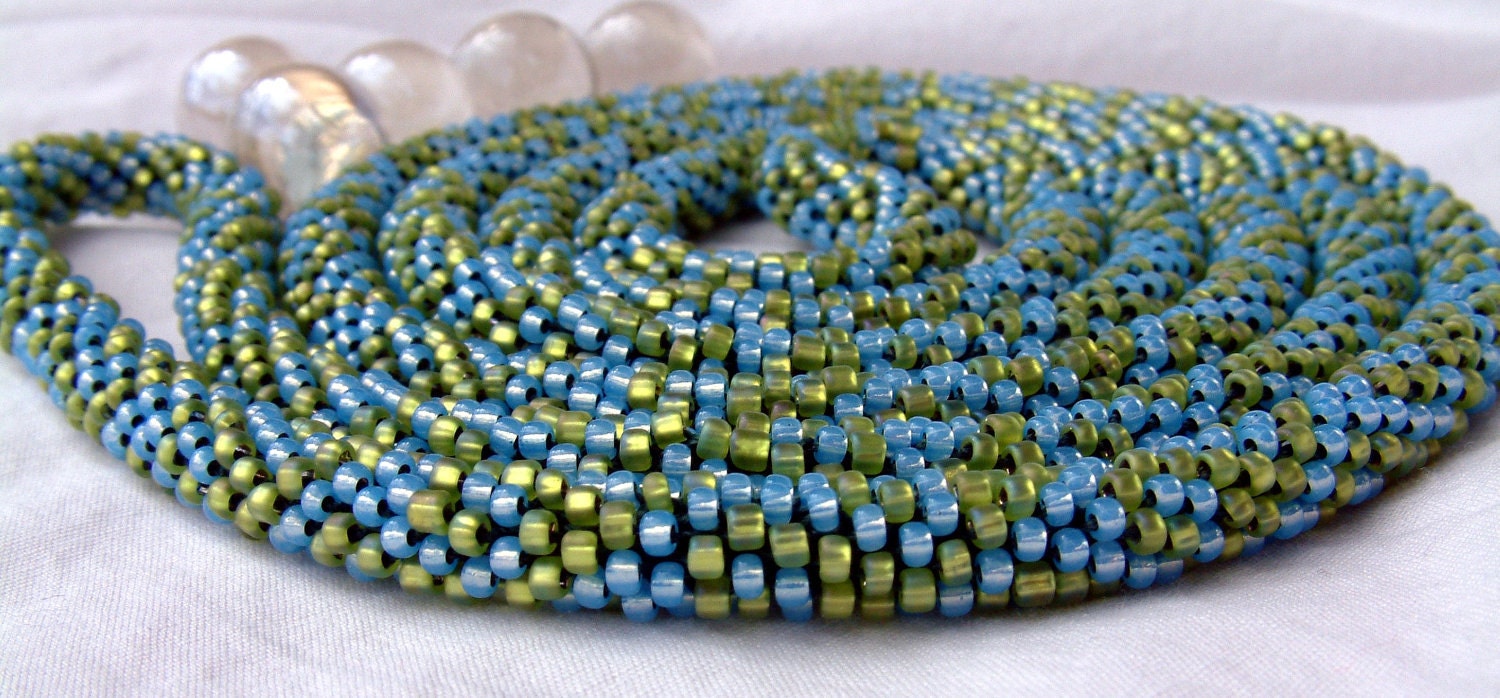 This busy lady calls Utah home, sends internationally, and is found on
Facebook
. Be sure to take a stroll through her inspired shop and see where the creative spirit has lead her. So, as Monty Python and Nona put it...And now for something completely different...Amazing wearable art created one bead at a time!