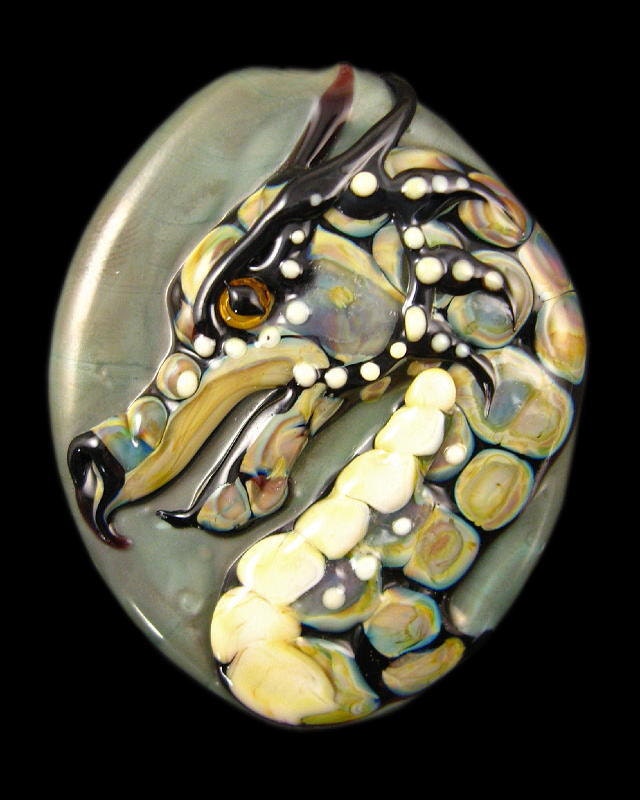 For over a decade Kerri at
kerribeads
on etsy has been honing her glass crafting skills, and the results I see today are breathtaking. Each of her tiny treasures is a unique work of art, desirable for any collector. I think it's incredible how much color and detail she puts into every animal and insect. Her artistic beads are sure to be the eye-catching focal point for any jewelry design. She also enjoys sharing her love of working with glass and put together a variety of very detailed tutorials designed for intermediate to advanced lampworkers, but they are sure to inspire beginners to continue in their skill building.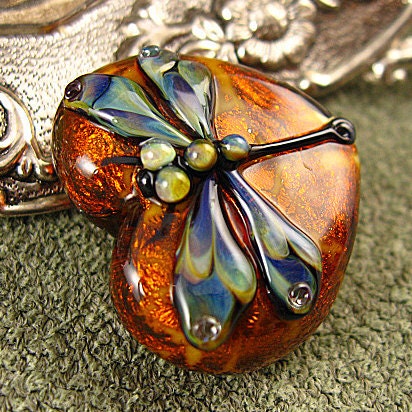 If you are an owl collector, definitely don't miss the owl babies found in the Focal Bead Gallery on her very informative
website
. Kerri also crafted a striking collection of amphora vessels featuring more of her creative designs. The dragon fly seems perfectly proportioned and aligned to guard its precious consignment. Be inspired by the creations of jewelry designers using her amazing beads in the Designer's Gallery.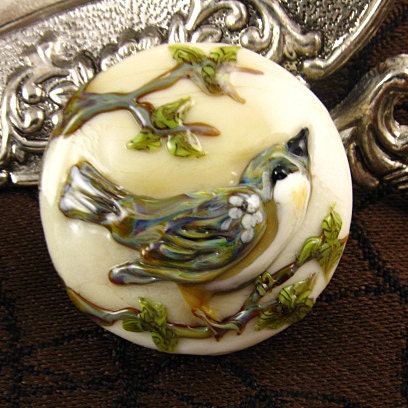 If she has not taken her show on the road, or teaching, Kerri is enjoying creative time in her Canadian studio. She ships internationally and can be found on
Facebook
. Contact her if you are interested in a wholesale order or having her teach a class at your location. Keep an eye on this artist. She is continuing to explore the boundaries of her chosen medium, and you won't want to miss her latest creations!