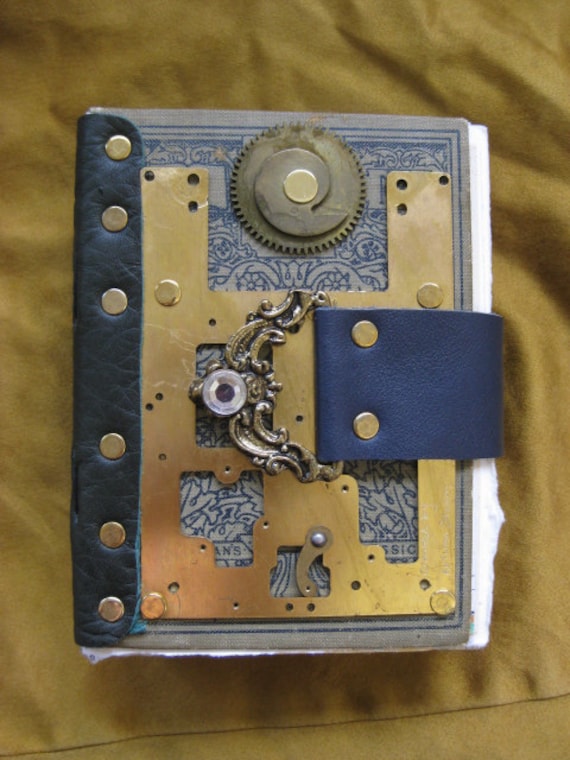 I host weekly drop-in chess at our library and teach anyone wanting to learn. It is the game you will play your entire life! I was therefore very struck when I ran across this incredibly unique chess set, and applaud the ingenuity and creativity of AutumnSteam (closed), a fascinating Artfire studio specializing in steampunk jewelry. The wing nuts on the bishops bring a smile.
From Washington to Texas, this artistic family travels from show to show living the gypsy life and sharing their inspired creations along the way. Autumn still manages to maintain her online presence despite their traveling schedule, and can also be found on
Etsy
. Most of her artistic pieces are one-of-a-kind and cannot be reproduced. I think the copper flower pendant is particularly stunning.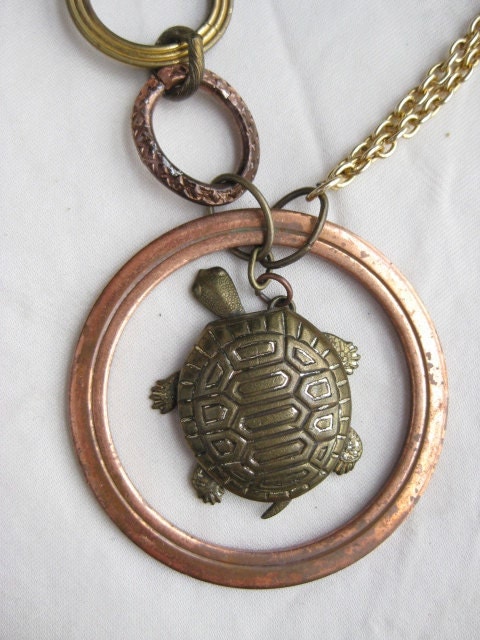 They are roaming somewhere in the Western United States, ship internationally, and have a host of information on
Autumn's blog
. As you know, I have a blue bias, but The Blue Evidence Book does look like it would make a wonderful steampunk scrapbook or journal. Congratulations on an interesting shop Autumn and Andrew, and keep creating!