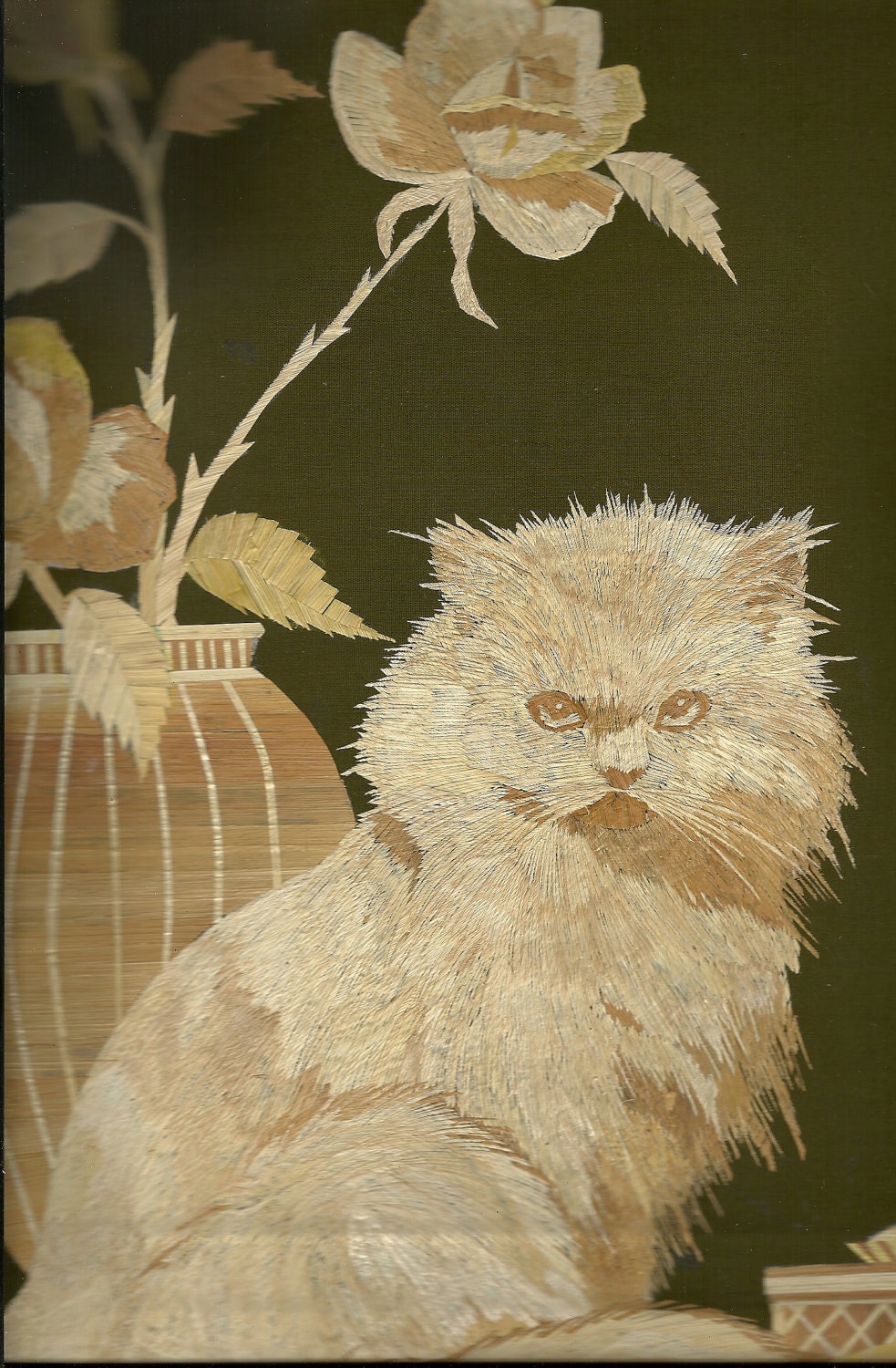 Retirement hasn't slowed this artist down, but given him the time to devote to his passion, preserving, promoting, and protecting this ancient leaf art form from extinction.
MuseumShop
is the place to go on etsy for unusual works of art made from rice straw by artist Rajan 'Ray' Koshy. Where to begin on one of these portraits? It certainly isn't a paint by the numbers project. Variations in the straw's hue are ever so skillfully blended together to produce mind boggling masterworks.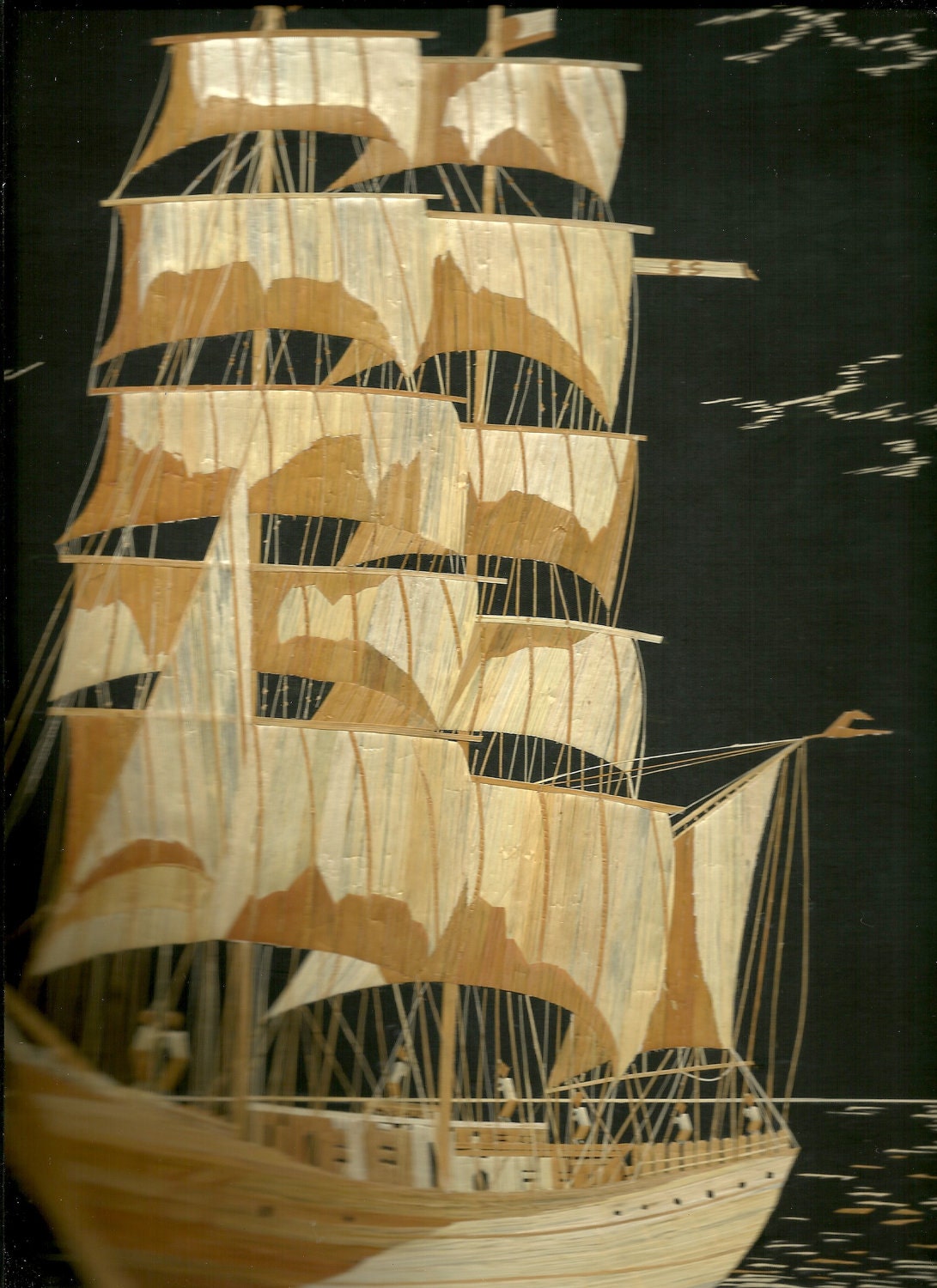 One of his building masterpieces is sure to be a conversation piece, proudly displayed at an architectural firm. With my three boys you know I'm partial to felines, and there is a grand selection of cats and dogs ready to impress any pet owner. The array of work is very impressive; a Greek soldier, steam engine, the Taj Mahal, famous people, and stately sailing ships to name but a few. You will want to stroll down the aisles of this shop to marvel at what a true artisan can do with rice straw. If you are looking for a vignette of this scarce art form, Ray has a line of birds on cottonwood leaves that would make a wonderful introduction to rice straw art.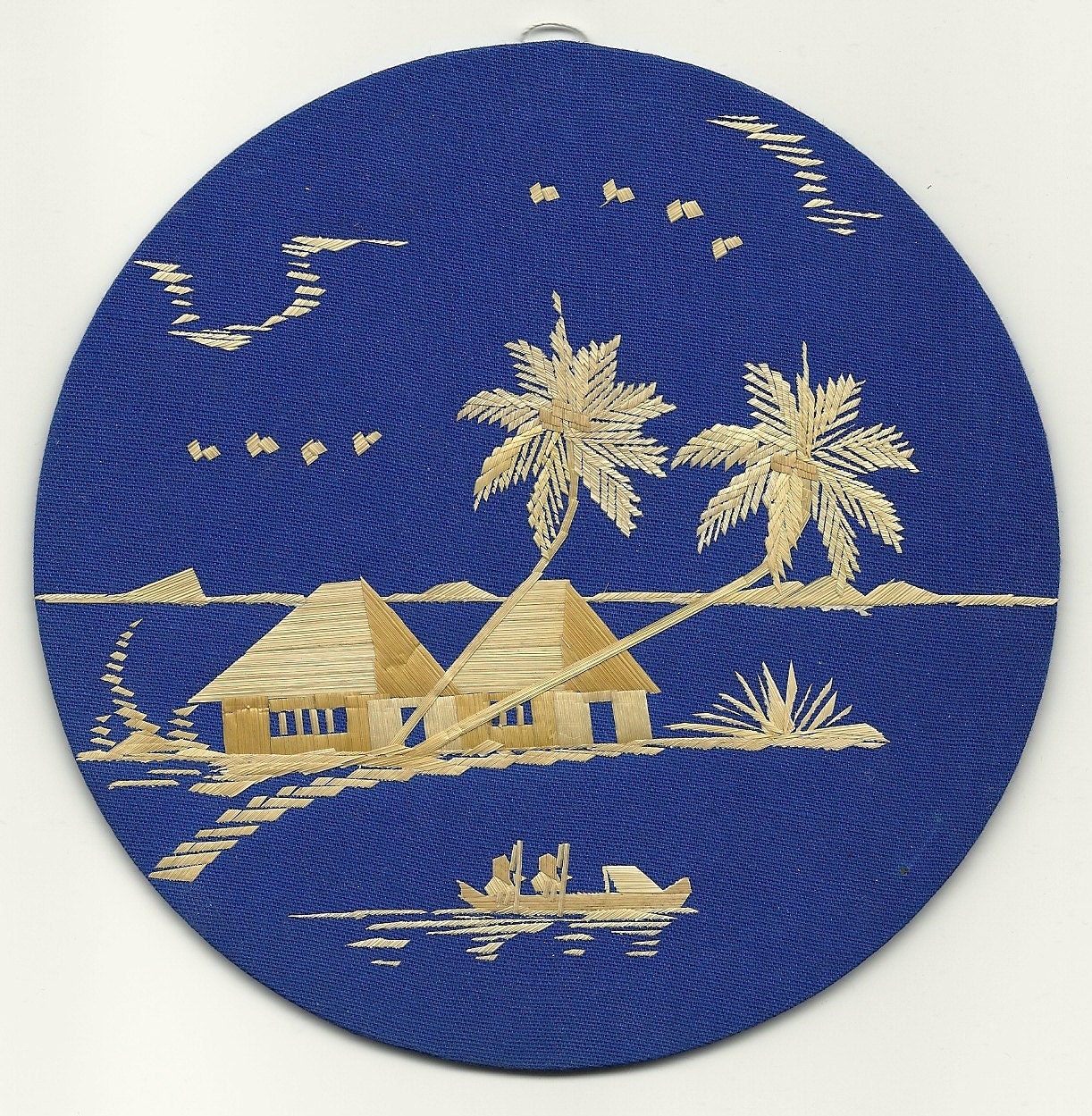 The glue he uses is called gum arabic, which is also known as acacia gum. It is an edible sap harvested from two species of acacia trees. When he has time for painting, Ray chooses an unlikely canvas, a cottonwood leaf skeleton. Just look at the beautiful parrots! Ray gleans rice straw from the fields in Texas, ships internationally, and can be found on
Facebook
. I am in awe of the amazing artists and their incredible creative works that I find on my quest for Discovered Treasures!