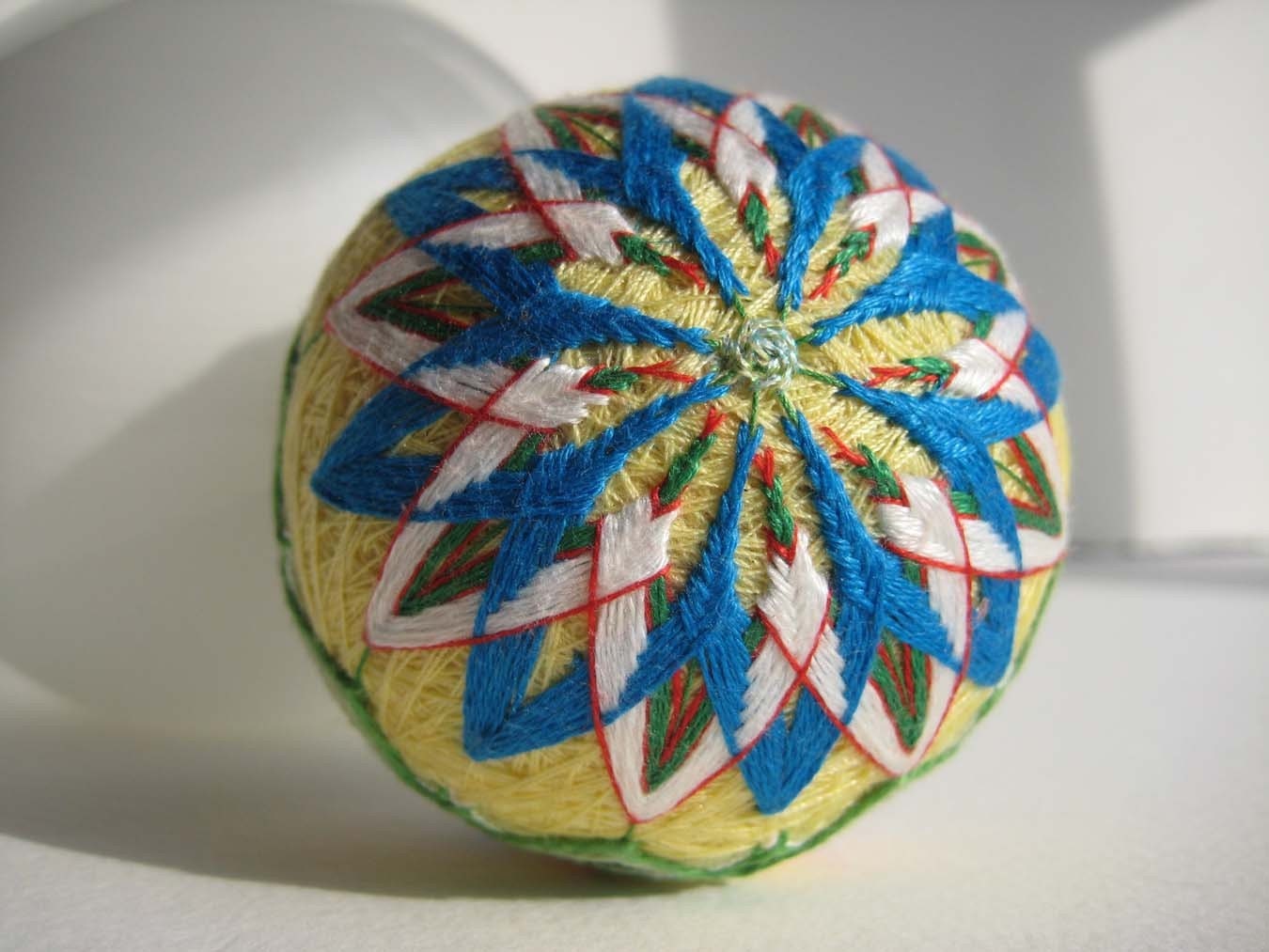 The traditional art of Japanese thread balls has its modest beginning as an ancient recycling project. Not wanting to waste precious kimono remnants, Japanese women fashioned balls for their children to play with. Over the centuries these toys evolved into prized possessions given to commemorate important events. We enjoy this incredible art form today at
suzik
on etsy, where you will find an impressive collection of colorfully decorated temari balls.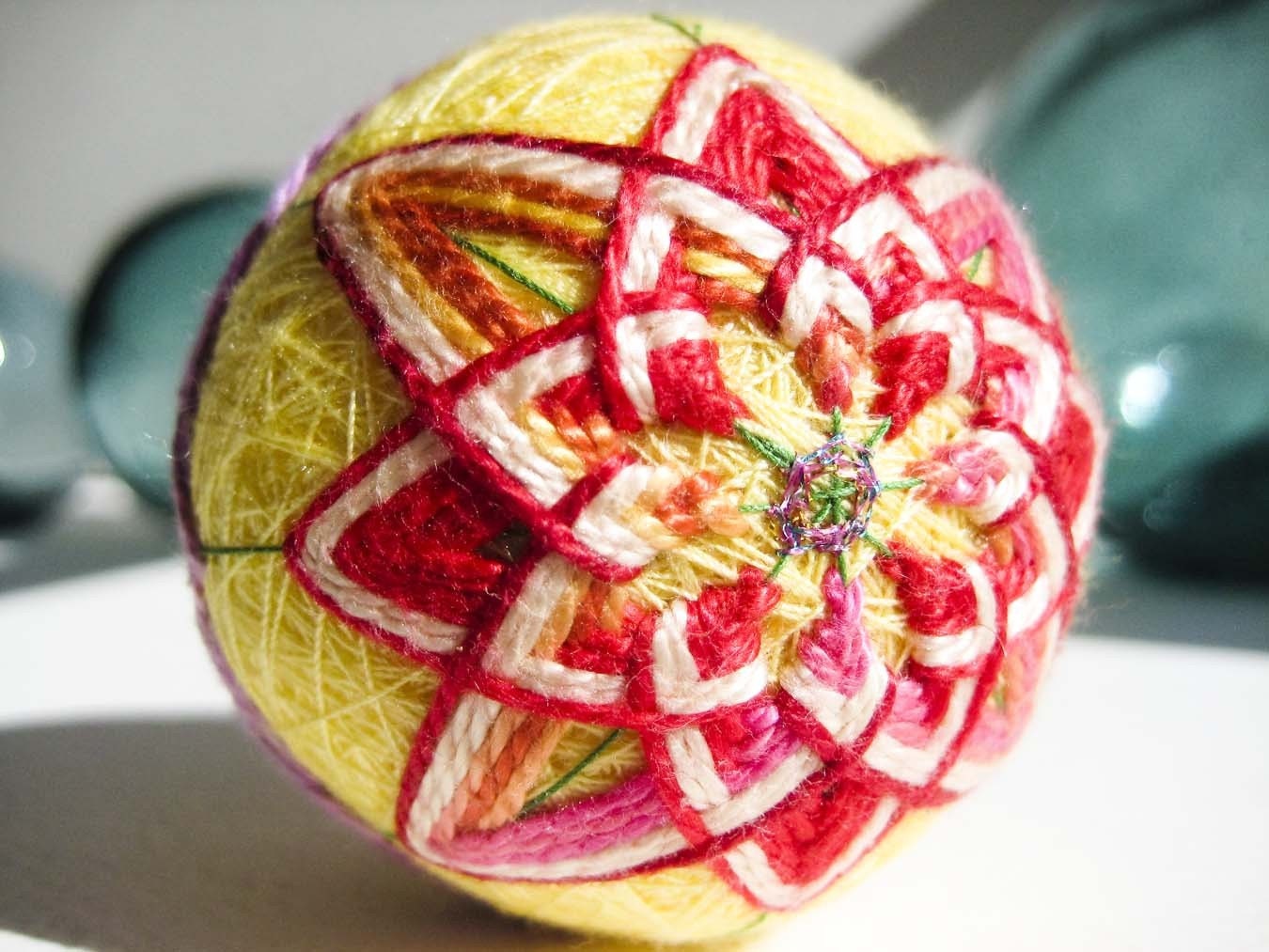 Susan creates her balls in the time-honored tradition, not relying on Styrofoam forms, making each of her handmade creations a true one-of-a-kind treasure. Some of her balls even have rattles, although these decorative pieces are not intended for children's play. Whether hanging from a Christmas tree or proudly displayed in a curio cabinet, these beautiful works will captivate onlookers for many years.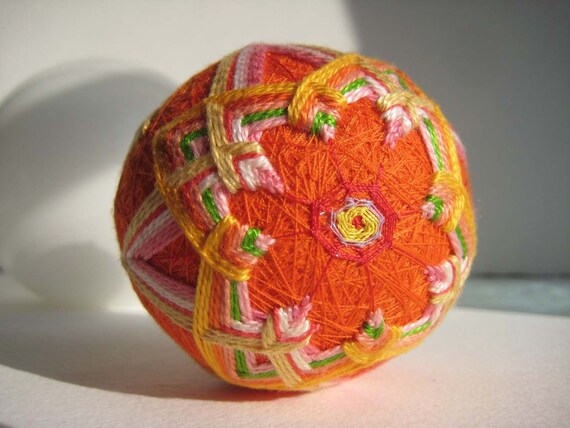 Susan wraps her wonders in Louisiana and ships internationally. If you see a design you like, but prefer a different color scheme, please contact her. She is also very familiar with Feng Shui and can coordinate the perfect colors for your living space. This unique art form is still on my list of things to try one day!