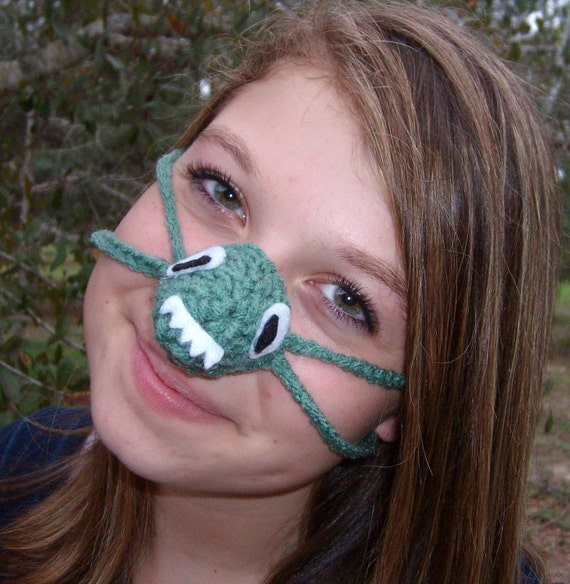 Have you noticed a nip in the air or tried in vain to pull up a scarf to protect your freezing nose, then a
nose cozy is just what you need. Look no further than
auntmartymadeit on etsy for the most fun and fashionable nose warmers hands down. This could be the perfect finishing touch for a spectacular Halloween costume, or just what you need to spread smiles on the bus in the morning; definitely a great conversation piece. Honestly, have you ever seen anything like these fanciful creations before? I am constantly amazed at the creative imaginings of the artistic community.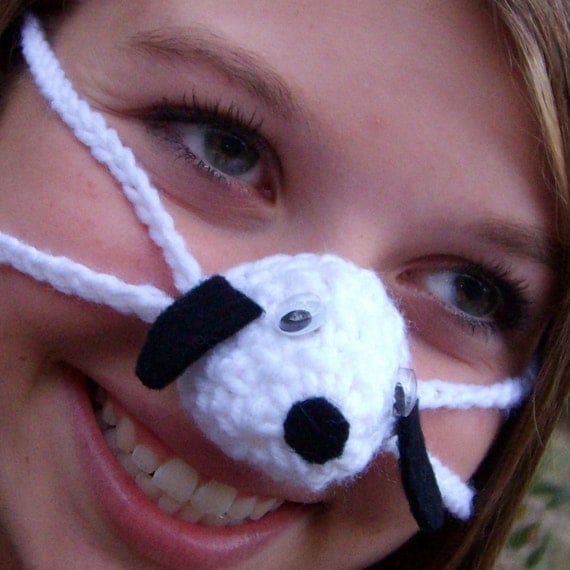 With decades of experience putting an end to cold noses internationally, this lady really 'nose' her stuff! The endless selection will astound you. Pick your favorite holiday or color, and there is a nose cozy for you. What a wonderful surprise gift for the hard to shop for one on your list.
Aunt Marty creates her nose menagerie in Alabama and ships world wide. You can find her second shop at
CrossesofFaith
with a beautiful selection of Christian cross art pieces, with a nosy presence on
zibbet
and
Facebook
.