The traditional art of crafting French beaded flowers blooms at
BuddingCreations
an Etsy shop. This delightful shop captured my notice with a beaded hyacinth, but there are many amazing flowers to choose from in a rainbow of colors. If you are looking for an unforgettable wedding bouquet with unique sparkle, Danielle will create an heirloom keepsake you can display and treasure forever. She has several styles to choose from and will make extraordinary flowers for your perfect day.
Danielle's creativity doesn't stop at flowers that never wilt or fade. Get ready for fantastic looking houseplants that don't need water, and be sure to see the trumpet vine with an incredible hummingbird. Her favorite color is blue, and her shop sports a beautiful blue butterfly barrette, which can be made in any color.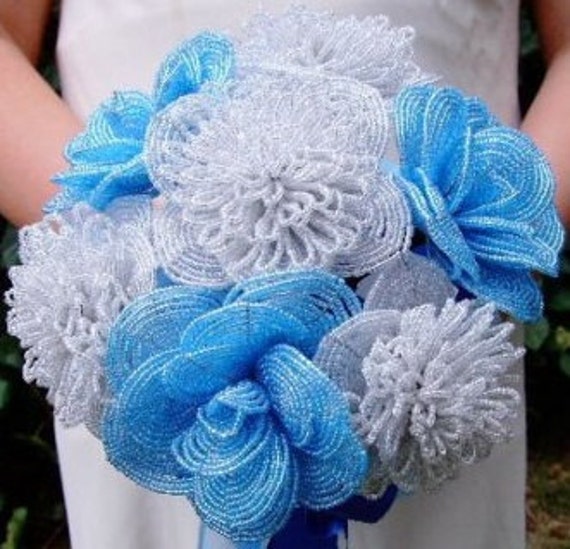 Danielle fashions her beaded beauties in Florida and ships internationally. If you see a design you like, but have a different color in mind, contact Danielle and she will be happy to work with you.