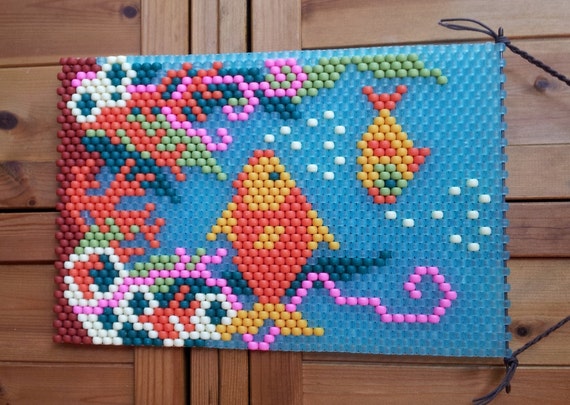 When I first saw one of these colorful pieces, I wasn't sure what it was. I though a work in cross stitch or plastic canvas, but now I know another spectacular use for pony beads. These pretty beaded banners are found at
SherryRidge
, a relatively new shop on etsy. Bead by bead these artistic wall hangings are created. The cat in the window looks like my Panther. These beaded works of art can grace a wall inside or decorate an outside space. The look of depth translucent beads give the fish in Under the Sea is amazing, and would make the perfect gift for anyone who enjoys a fish tank or trip to the aquarium.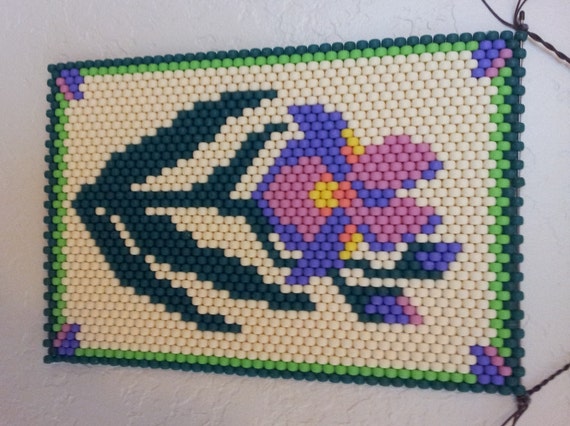 Claudine and Jim have a range of beautiful works in their shop perfect for Mother's Day, Father's Day, and birthdays year round. There are also a few counted cross stitch seed packet completed pieces available. I know the hours that went into creating these lovely stitched works or art, and they would be so pretty framed for wall display.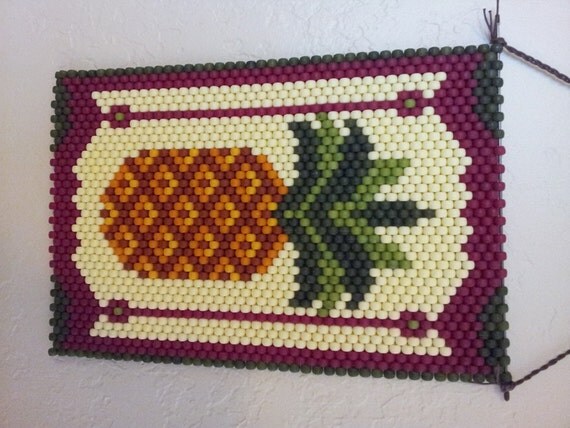 These two have their needles flying and beads bouncing in Texas and ship to the United States. I can just imagine how much fun my boys would have chasing beads around the floor. They already pitch in to help me sort buttons from time to time. I'm sure we can expect more creative works from this artistic duo, so check back to see their new shop offerings.