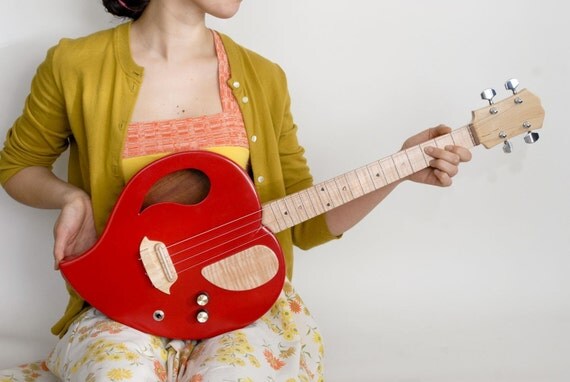 My husband's journey into building guitars began with a love of music, which grew into a desire to create the perfect instrument. Here at
Celentano Woodworks
on etsy, Paul has a fleet of stringed instruments available in unbelievable designs. He is a master craftsman and whether you strum, pluck, or just want to hang it on the wall for the incredible art that it is, your dream is found here.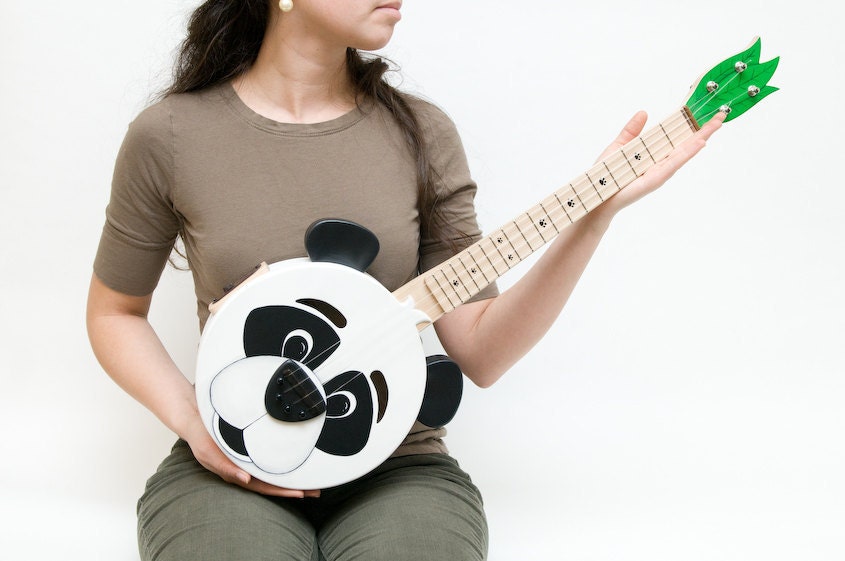 Do you wonder what one of Paul's guitars, mandolins, or ukuleles will sound like? This remarkable luthier has a
YouTube
video library showcasing some of his creations. Take a peek into this artist's lair in the process of listening to his works of art perform.
Paul strings his tuneful treats in North Carolina, ships internationally, and can be found on
Facebook
. The lizard is a show stopper. If it has strings, this musical magician can bring the design of your imagination to life!