When I collected eggs, I never had as fine a basket as you will find at
northernpinestudios
on ArtFire. Any one of Cheryl's designs is sure to impress the hens, and they may even try to nest in it if you set it down too long. Come to think of it, I never had a fancy apple basket when I ventured into the orchard to get apples for pie. Don't be fooled by the splendor of these colorful woven beauties. With over 3 decades of experience, this artist weaves working baskets that are just as useful with a dried flower arrangement.
Cheryl has several heart shaped baskets to choose from for special Valentine gifts. The mini heart baskets would make lovely engagement party or wedding table decorations. Of course, she has a host of charming Easter basket candidates to delight young hearts year after year. If you have a treasured basket that needs loving repair, she may be able to work magic in her repair clinic.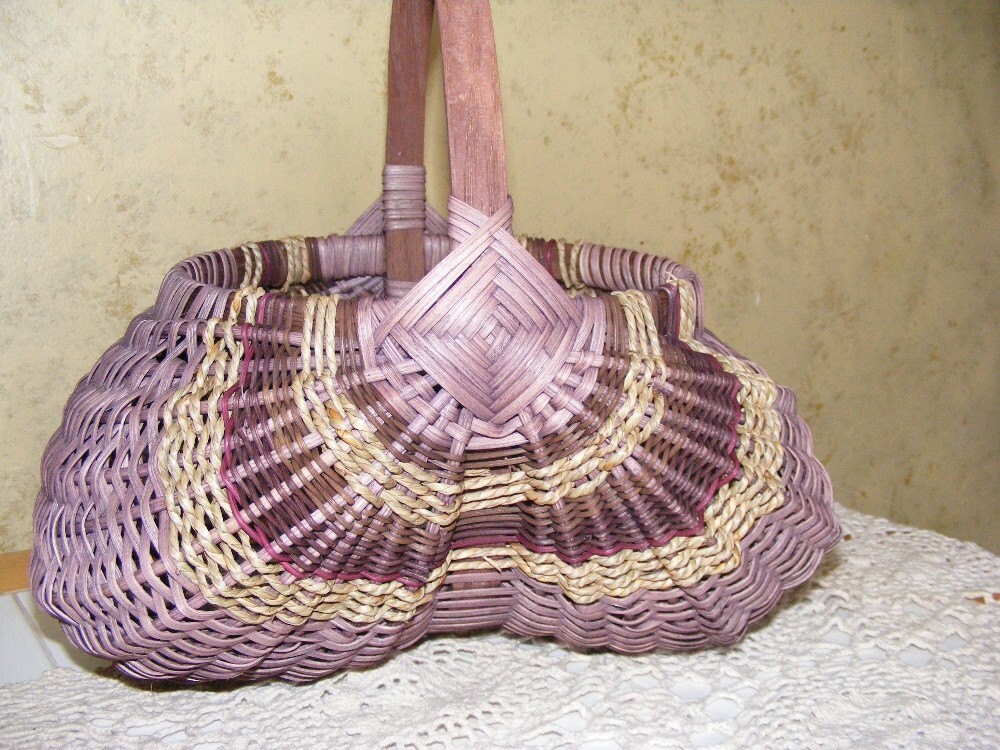 Cheryl tangles the reeds, grapevines and sea grass in Michigan, ships internationally, and can be found on
etsy
. I like the blue snowflake wall decoration very much, and you know how I adore blue things. Stop by her
Facebook
fan page and marvel over the
lively
photos of Egg Gathering Baskets; more impressive examples of her craft. If you have a style or color combination in mind to match a wedding or special event, be sure to contact Cheryl. She is happy to weave the ideal basket for you!