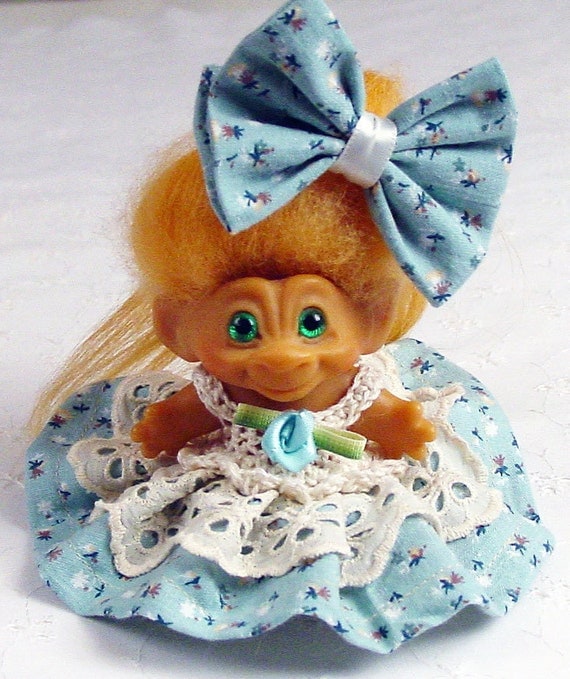 I ran across a very interesting mix of shop treasures in a husband and wife team,
ronisboutique
, on etsy. Do you remember the troll craze of the 1960s? If you are ready to update your troll's wardrobe, this is the designer shop of dream gowns. Your little one will be the best dressed troll in town sporting a one-of-a-kind frock and hair piece, and boy, do these trolls have hair!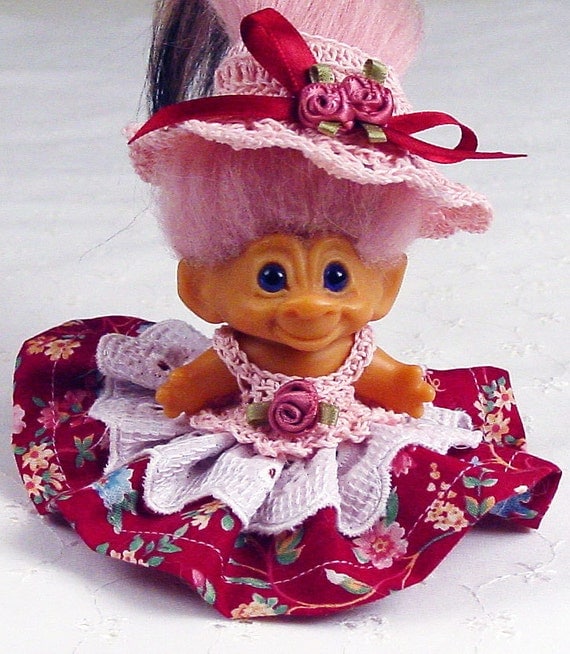 Beyond tailor to the trolls, the lady of this team keeps her crochet hook busy with a wide selection of doilies and other crocheted items. The gentleman is busy out in his wood shop with intarsia inspired art works among other things. He cuts out an artistic design making a wood jigsaw puzzle from a plain piece of pine, the pieces are colorfully dyed, and the work is precisely reassembled transforming it into lovely hanging wall art. The flowers are perfect for Mother's day or her birthday.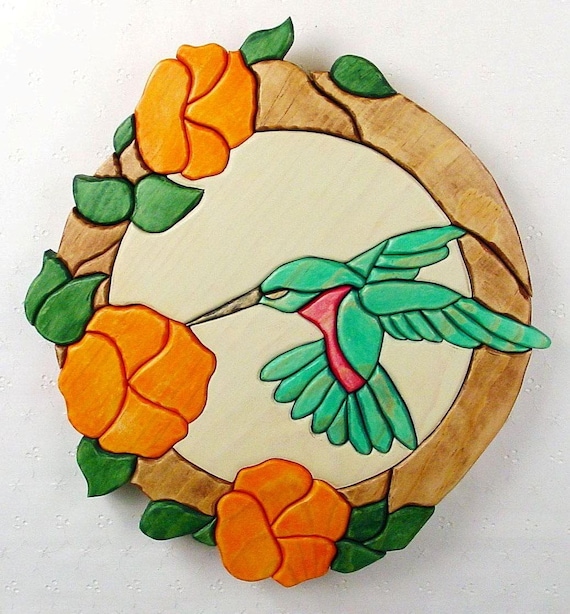 This precision team creates in California, ships internationally, and is found on
Facebook
. They have shops on
bonanza
and
zibbet
with a greater selection of their work and offerings. His handcrafted wooden toy airplane is so precious. Custom orders are welcome, and they look forward to creating the perfect piece for you!