There are many styles of rag rugs, and I found an artist creating the crocheted version at
PineywoodsFolkArts
on etsy. The traditional art of rug making with rags is a refreshing return of the waste-not-want-not concept that has nearly lost its voice in our disposable world. When the idea of throwing anything away was a last resort, worn clothing, linens, and fabric scraps were put to good use in rug making. Although we no longer need these rugs to cover dirt floors or keep out drafts as so many generations before us did, we can appreciate the rebirth of a T-shirt, which has seen its last useful day, into the mosaic of a useful rug that will be around for many years to come.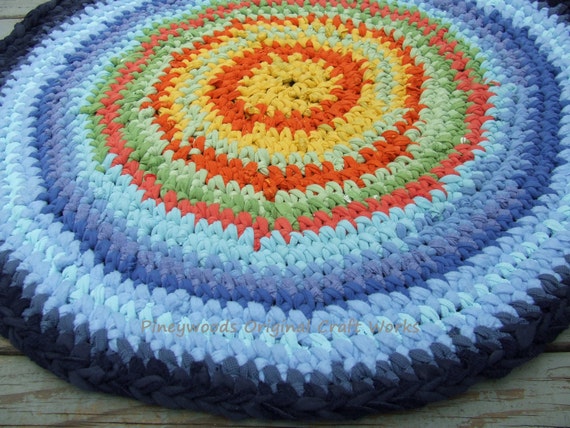 This mother and daughter team produces a shop of rag rugs and jewelry, and each incorporates rescued materials in their artistic pieces. Daughter Bean handles the crochet hook with ease in her transformation of seemingly useless rag to beautiful and durable rag rugs. Andi is the self professed jewelry geek with a recycler's heart. Be sure to see her fishing lure earrings; perfect for anyone who patiently waits hours for that exciting nibble at the end of a line.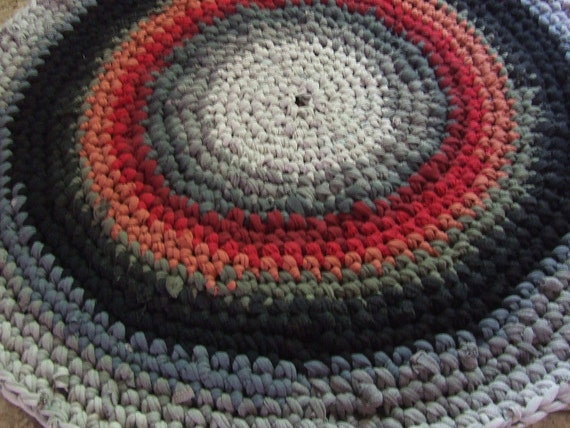 This terrific team calls Texas home, ships to the United States, and is found on
Facebook
. They have a presence on
ArtFire
. Most of their creations are one-of-a-kind, but if you are interested in a special jewelry or rug design, they are waiting to hear from you. Fabrics from a loved one can be made into a mantel or table decoration, as well as a rug. It's nice to see a shop where Recycling Works!