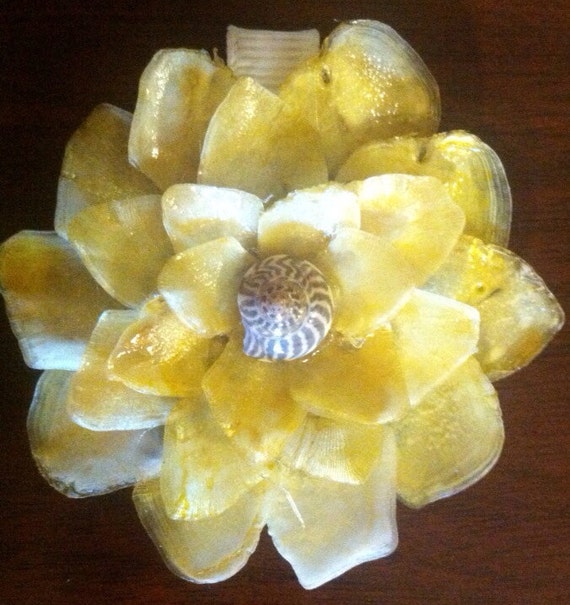 Sea shells and fish scales come together is artistic harmony at this etsy shop,
SeaRifficCreations
.
After attending a Shell Show and viewing awe inspiring, award winning creations, the creative spark was ignited in this artist. Jodi went home and got to work with her stash of shells collected over the years. It didn't take long before her husband was hooked too. After wading in the water at local craft fairs, this married team have brought their unique creations to an internet audience so everyone can appreciate this unusual art.
They enjoy long walks on the beach, picking up shells of course, and with the help of an obliging fisherman, they have a supply of fish scales to use in their lovely art pieces. You don't have to worry about smelling like a fish wearing one of these beautiful flowers. The scales are carefully prepared for creative use showcasing their natural beauty, and no odor remains.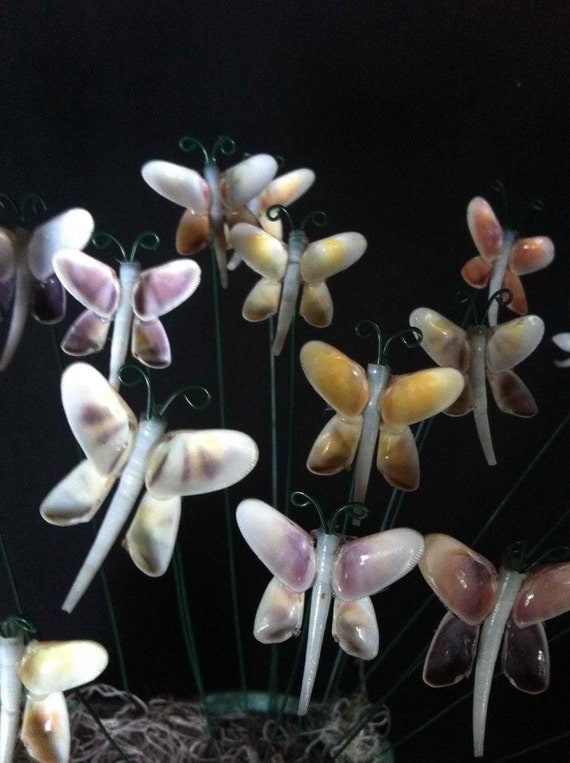 This husband and wife team
enjoy creating from the bounty of the sea in Florida and do ship to Canada. She is new to Facebook, and getting a website up and running. These unique hair clips and floral table decorations would make wonderful additions to a nautical themed wedding.