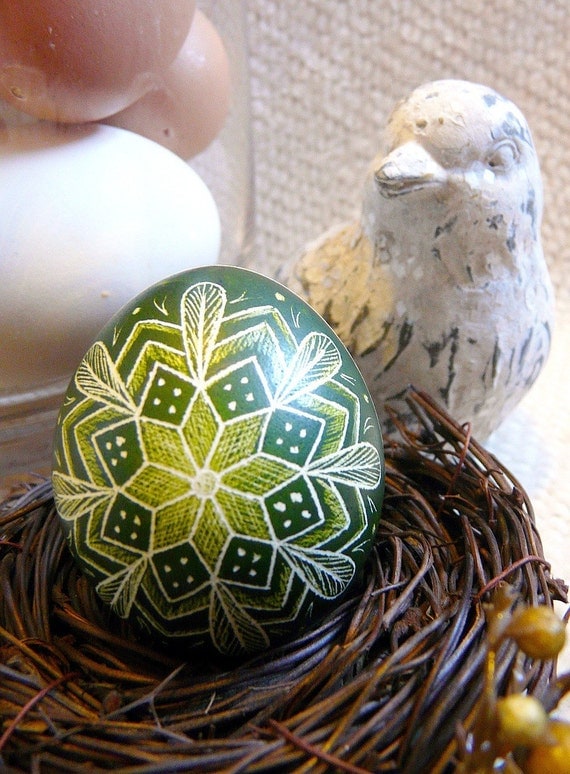 This artist celebrates her Lithuanian heritage in a traditional art form and creates the most beautiful decorated eggs. Christine's etsy shop,
teener1416
, features a wide array of these delicate treasures in wonderful colors and designs. This older form of decorating eggs starts with an egg dyed in a single color. The designs are then etched by carefully scratching through the layers of dyed shell exposing the natural color of the shell. The eggs used, combined with the artist's hand, guarantees that no two eggs are every identical.
Working with chicken, duck, goose, and turkey eggs, Christine uses her art for stress management after a hard day. You can't be overstressed for long when working with eggs! Her exclusive eggs can be displayed on a tiny stand or be made into impressive Christmas tree ornaments. You will also find several multicolored eggs in her shop. Her floral designs are amazing.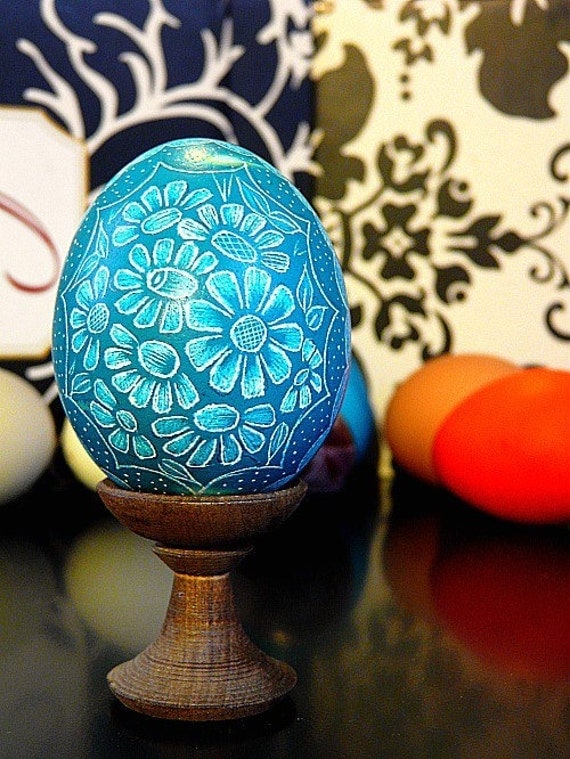 Christine carves her eggs in Pennsylvania, and ships internationally. Custom orders are always welcome and your egg can be personalized. She has another shop on
etsy
where her creative spirit has produced a line of richly embellished greeting cards – when you care enough to send uniquely handmade!