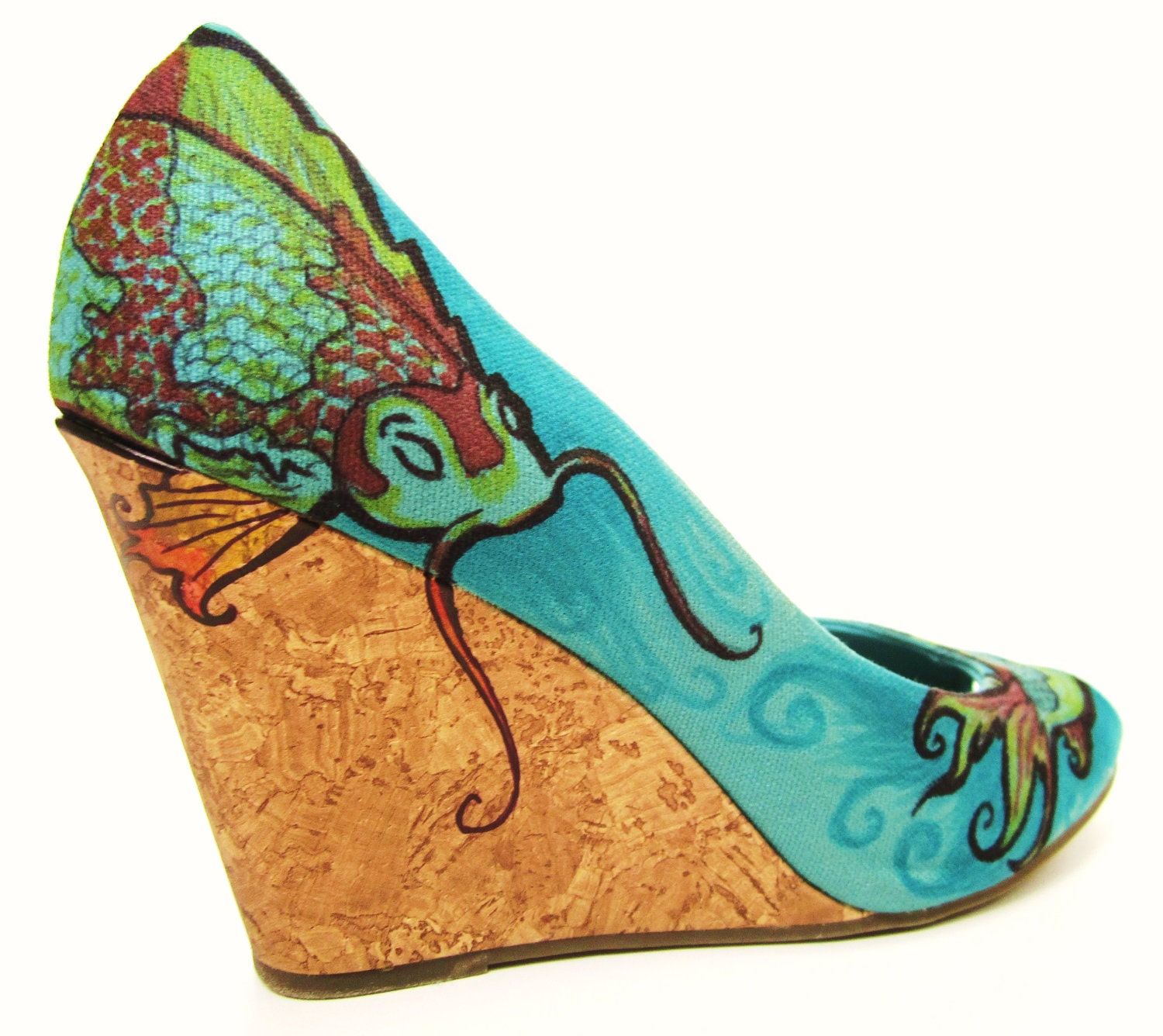 This fine arts artist works on an unusual canvas – shoes!
LoveMirandaMarie
on etsy embellishes shoes with her beautiful drawings. Here, commonplace shoes have been touched by an artist and magically transformed. You may be hesitant to wear these works of art out of the house. Imelda Marcos surely would have appreciated the matchless beauty of Miranda's fancy footwear, as any true collector would.
A newcomer to etsy, Miranda hasn't been able to contain her creativity to shoes, and you will also find a retro-style painted handbag. Visit her
blog
for an insider's glimpse at her creative process, and follow as her pieces come to life.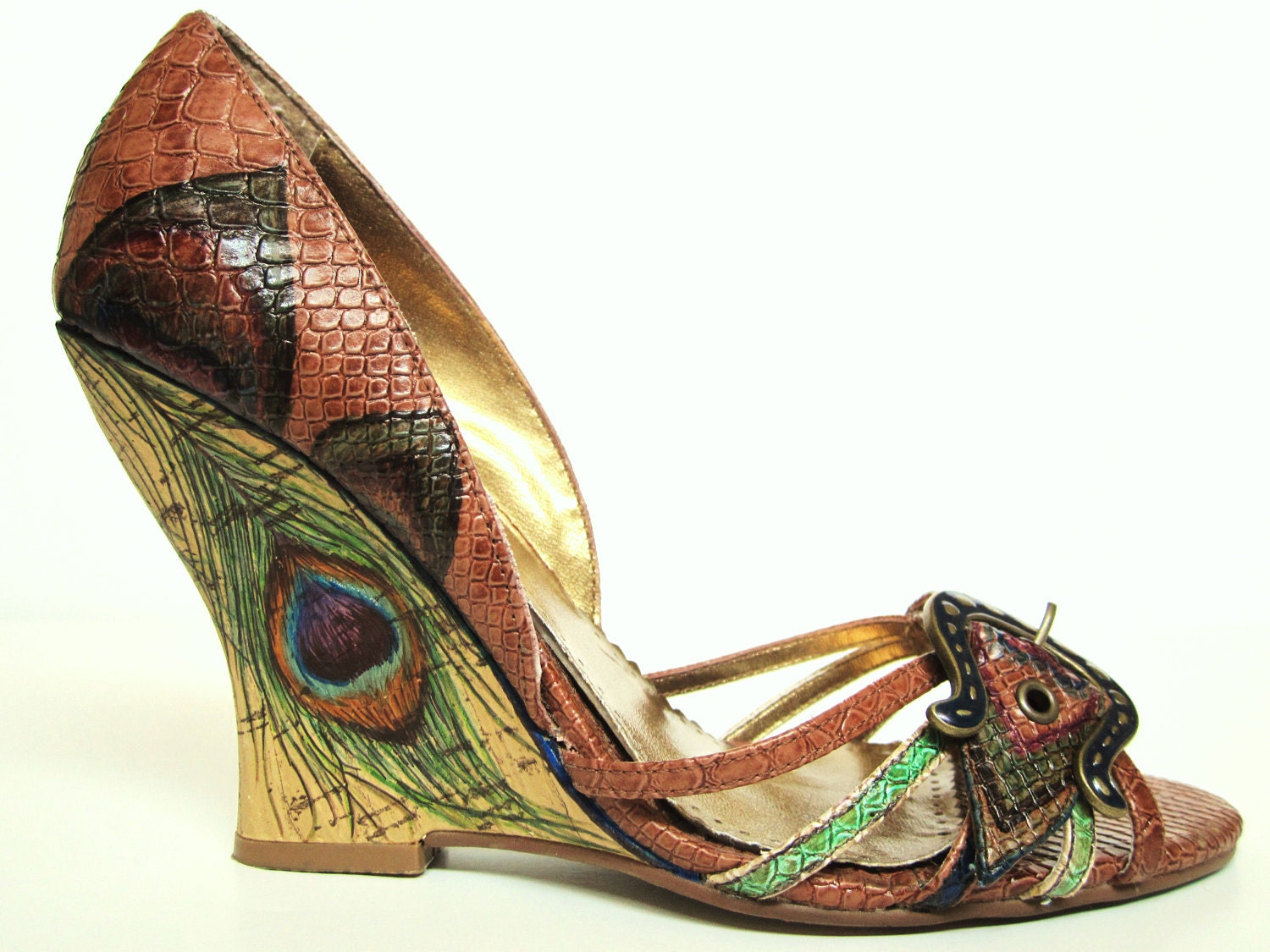 Working with gently used canvases, she is a true upcycler! This fashionable footwear comes from Arkansas, and ships worldwide.
If you have a design idea or would like to commission a themed piece for a special event, Miranda Marie is the one to see. She will turn the ordinary into the extraordinary!